Leonardo Zaccheo
Amministratore Delegato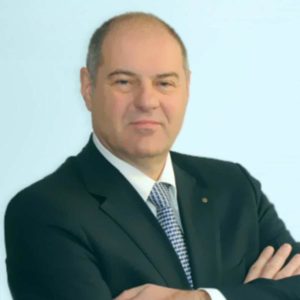 Leonardo is Chairman and Managing Director of Covenant Partners.
He follows directly Executive Search, Management Consulting, Board Advisory and Executive Coaching for both public and family-owned firms. Specifically in the Executive Search he covers mainly the sectors of Services, Technology & Communications, Energy & Utilities, Life Science & Healthcare and Retail. He is also in charge of the Board Advisory Practice.
From 2001 Leonardo is a member of the Board of Directors of the American Chamber of Commerce in Italy and he is also the President of the Human Capital Committee and Chairman of the Gender Diversity Council inside Amcham.
Leonardo has a broad experience in assisting both local and International companies, at corporate and operational levels, bringing particular expertise in M&A, reorganization and restructuring.
From 2001 to 2007, he was Managing Director of TMP Worldwide and of the Hudson Highland Group, both listed on the NASDAQ. He was also a member of TMP's European Management Committee.
From 1998 to 2001 he was Director of PWC Consulting, where he was in charge of the start-up and consolidation of the Energy and Utilities sectors in Italy.
In 1986 he joined A.T. Kearney where he worked for 12 years. As Director, he managed projects for major Italian and multinational companies in the practices of strategy, corporate and business transformation, restructuring and joint ventures/M&A. Previously he spent four years as Sales & Marketing Director in two leading Italian companies in the plastics and steel sectors.
His career began in 1977 at GTE Telecommunication where, in 1980, he was responsible for the Strategic Planning Department of a European Business Unit. Leonardo was born in Milan, he graduated in Electronics Engineering at Politecnico of Milan in 1977; he holds a Master in Business Administration (CBS) from Bocconi University, obtained in 1982.
Leonardo is a contributor as opinion leader in several business magazines and newspapers.
"La Sofisticata Arte della Successione" – Leonardo Zaccheo, Harvard Business Review Italia
"Ecco i Campioni da Esportazione", Il Mondo
"Resoconto assemblea annuale dei soci Amcham e Lunch Meeting" – Amcham News
"Una pattuglia italiana ai vertici delle aziende globalizzate" – Il Sole 24 Ore
"Gender Diversity: prospettive per il futuro" – AmCham
"Executive Search, il manager nel frullatore" – L'Impresa
"Executive Search tornano gli over 50?" – L'Impresa
"Recruiting: il mercato nel mercato" – Il Mondo
"Torna la stagione di caccia agli executive manager" – Il Mondo
"Quando dire che il capo è ammalato" – Il Mondo
"Cacciatori di teste, spazi ridotti" – Il Sole 24 Ore
"Siamo noi gli specialisti che vi troveranno il posto" – Il Mondo
"Manager cacciati. In poltrona" – Il Mondo
"Aziende di famiglia alla prova trasparenza" – Corriere della Sera
"I 90 top manager italiani arrivati sul tetto del mondo" – Il Mondo
"I top manager diventano globali" – Il Sole 24 Ore
"Così il Council farà network tra chi vuol tornare a casa" – Il Mondo
"I top manager diventano globali" – Il Mondo
"Lontani dal paradiso" – Il Sole 24 Ore
"Zaccheo: lo stage apre le porte" – Il Sole 24 Ore
"La ricerca langue? Viva la consulenza" – Il Mondo
"Un "council" per i leader italiani all'estero" – Il Sole 24 Ore
"Poca formazione e senza strategie" – Il Sole 24 Ore
"Il leader ha sette talenti" – Il Sole 24 Ore
"Chi trova un lavoro a chi vuole cambiare" – Il Mondo
"Più poteri ai Cda nelle aziende familiari" – Il Sole 24 Ore
"Valsecchi alla presidenza Postecom" – Il Mondo
"Decisiva l'esperienza internazionale" – Il Sole 24 Ore
"Supergettonati gli esperti del marketing" – Il Sole 24 Ore
"Quelli che sono passati dal dire al fare" – Il Mondo
"Stock option in cerca di nuova identità" – Il Sole 24 ore
"All'estero, ma con biglietto di ritorno" – Il Sole 24 Ore
"Selezione del personale: Tmp lancia il modello Usa" – Il Sole 24 Ore
"I più richiesti sono i direttori marketing" – Il Sole 24 Ore
"Il sogno infranto delle dotcom" – Il Sole 24 Ore