Alberto di Luca
Amministratore Delegato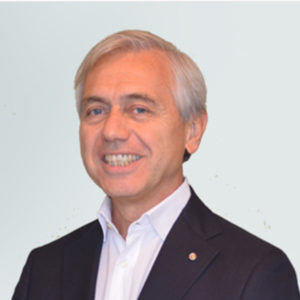 Alberto is a Senior Partner and Founder of Covenant Partners where he works on Executive Search and Board Advisory and Executive Coaching for both public and family owned companies.
His sector focus lies in luxury, transportation, communication and information technology.Alberto has a long experience in Company and Institutional Affairs.
He has served on numerous Boards and as a a Member of Parliament from 1994 until 2006 for three terms.
He was also Chairman of the Bicameral Committee for Schengen and Immigration issues. Currently, he acts also as Ambassador in Belgrade for the Order of Malta. From 1995 to 1997 he was Director of the Italian Consortium of Watchmakers.
He joined Ebel, a leading producer of luxury products,  in 1989,  first as General Manager and successively as Managing Director of Italy and a member of the Swiss Board, where he was responsible for Communication.
He began is career in Information Technology in 1972 in Xerox, taking charge of the sales area for large clients.
In 1981, he joined Nixdorf Computers as Branch Manager for Italy, later becoming Marketing Director for large clients, and finally Head of New Product and Market Development.
Alberto holds a degree in Political Sciences at the Milan State University and has also studied in Paris, London, Dusseldorf and Princeton.
In 1986 the President of the Republic of Italy, Francesco Cossiga conferred upon him the Gold Medal for Athletic prowess for having won the World Offshore Speedboat championship.
He has also won the World Cup, the European championship and the Italian championship in this sport.
In 2003, Alberto was awarded the Order of Merit of the Sovereign Military Order of Malta.
In 2004 he was personally awarded the Golden Laurel by the Bulgarian Foreign Minister and in 2006 the Taiwanese Foreign Minister awarded him a Diplomatic Honour.